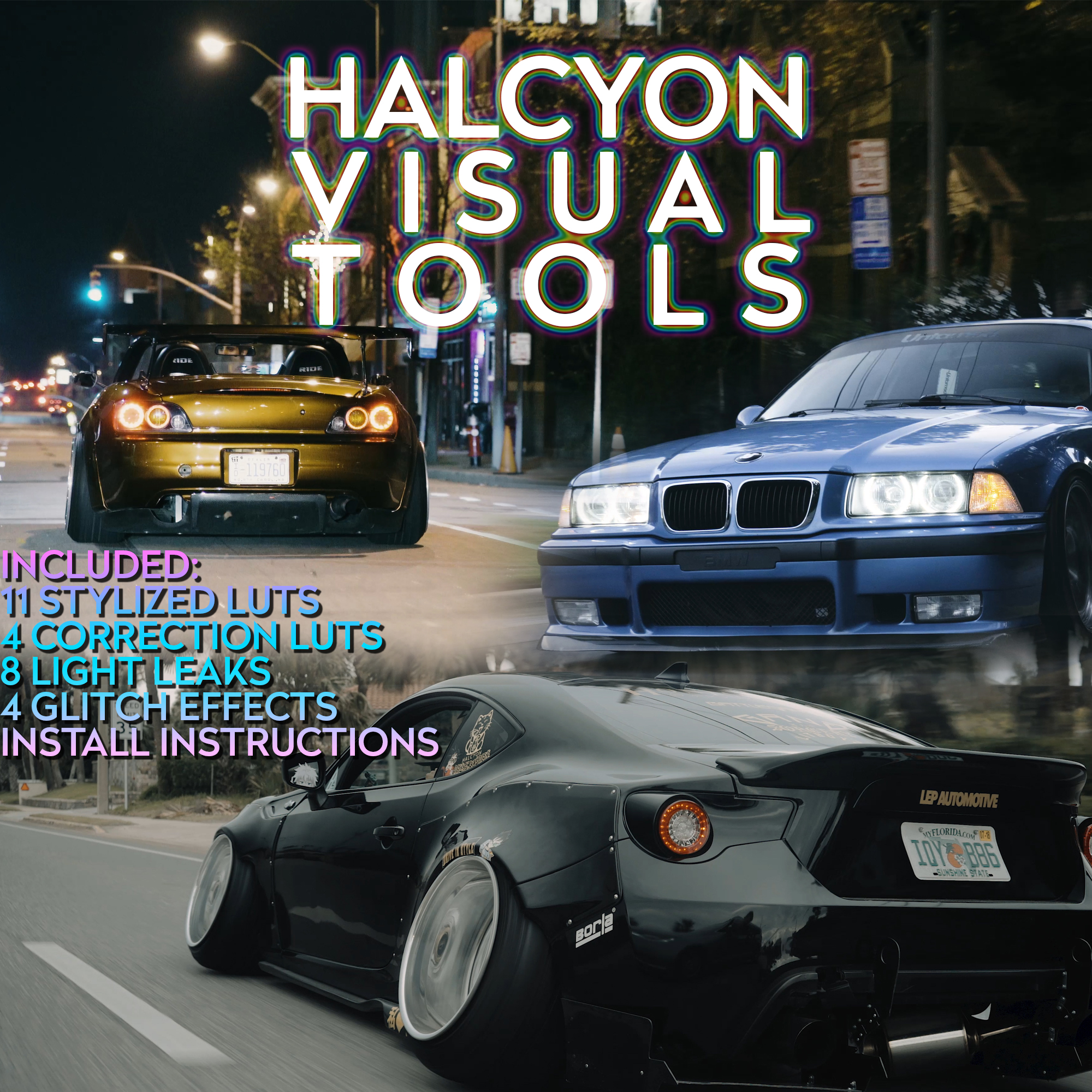 VISUAL TOOLS V2.0
A big thank you to everyone for how well the first pack went! After asking you guys what you wanted next, it was obvious that stylized LUTS were a popular choice. With that, we bring you the next series of LUTs specifically tailored for automotive use & situations. These LUTS will give you an amazing grade in a flash, with no effects to the cars original color.
The visual toolkit is a product derived from my personal years of experience shooting automotive in all types of situations. From night, mid-day, golden hours, terrible lighting situations, great lighting situations, and more. 125MB.
Please note these LUTS are specifically tailored for Sony Cameras in their sLog2 setting, however can be applied to Cine4 and sLog3, with adjustment of the intensity slider in the "Creative" Tab of Premiere Pro's Lumetri Color.
THIS DOWNLOAD IS ACTIVE FOR 24 HOURS AFTER PURCHASE. PLEASE BE READY TO DOWNLOAD AND FROM A COMPUTER BEFORE PURCHASING.
The Visual Toolkit includes:
4 Correction LUTS:
Indoor Lighting - Version 1

Indoor Lighting - Version 2

Red Selective

Outdoor Boost
11 STYLIZED LUTS:
Atlanta

Coastal

Daytona V.2

Drive

Forest Run

Hypemonster

Ikiryo

Magic Hour

Nightwave

Sundown

Umibozu
4K LIGHT LEAKS & GLITCHES
INSTALL GUIDE
THIS ITEM IS NON-REFUNDABLE